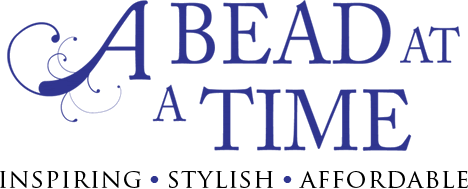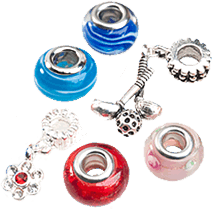 I found these great little jewelry kits at my local Michaels craft supply store. These cute bracelet and necklaces work up with very little effort, look just like the much more expensive Pandora beads and charms (as a matter of fact, they mix and match very well with Pandora and the like), and best of all, cost a small percentage of the retail price of those beads.
When I say they work up with very little effort, I MEAN VERY LITTLE EFFORT. Most of the beads just slide right onto the chain or cord; your only job is to select the finished order in which you want to use the beads. The only tools I have needed to use so far are a pair of small needle nose pliers and a pair of small wire cutters.
A nice aside is that A Bead At A Time is selling breast cancer awareness bracelet kits in at least four colorways. I did the black colorway and it looks fabulous; I wear it with a Brighton breast cancer awareness bracelet I received as a gift a few years ago and the two look like a matched set.
My recommendation: Get as many as you can afford, make them as quickly as you can, and enjoy the compliments!