I picked up two yards of wool suiting fabric last night at a local chain fabric store. The intent is to make a jumper out of the fabric. As the clerk was folding my fabric for me, she commented that I was going to get an $8.00 jumper out of that fabric. My eyebrows shot up and a smile spread across my face. Sure enough, when I looked at the ticket, the 40% off per yard made the fabric total $8.00. Talk about stoked!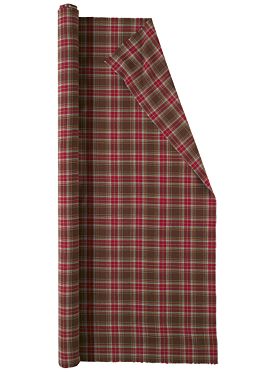 Wool is one of my favorite fabrics of all time and it especially pleases me that I have a yardage of it to work with at this time of year, when the days get shorter and the temperatures get a little cooler. It's an all-natural fabric, given to us courtesy of the sheep of the world, and is such a nice insulating fabric against the harsh winds that fall can give us and Midwestern winters ensure we get. Plus, it has such a nice hand to it and is incredibly nice to work with.
I remember, as a young girl, going to Neuwelt's Fabric Center in Lafayette, Indiana (aka fabric heaven) to buy fabric for 4-H projects and for other sewing adventures. One portion of the south wall of Neuwelt's was an expansive inventory of Pendleton woolen fabric. How I loved looking at and touching those vibrant plaids and solids! I think that's partially where I developed my love for colors and textures. Of course, Pendleton woolens were (and still are) prohibitively expensive for me--but I can always dream myself a wardrobe of wool, can't I...?